CommandIQ helps reduce most support related calls and trucks rolls by giving members the ability to monitor and manage your network performance, control network access and define user profiles — all from your mobile device.
Designed with members in mind..
In a few simple clicks, you can easily navigate the app to:
Customize the primary SSID or password for Wi-Fi
Run bandwidth tests to monitor network performance for speeds up to 2.5 Gbps
View and assign connected devices to profiles, places and/or priority networks
Create guest, work-from-home or custom wireless networks
Add new devices to the network quickly and easy through the app's WPS feature
Set parental controls and view advanced security options
... to elevate your entire connected home experience
CommandIQ provides members with visibility and control to understand and manage your network.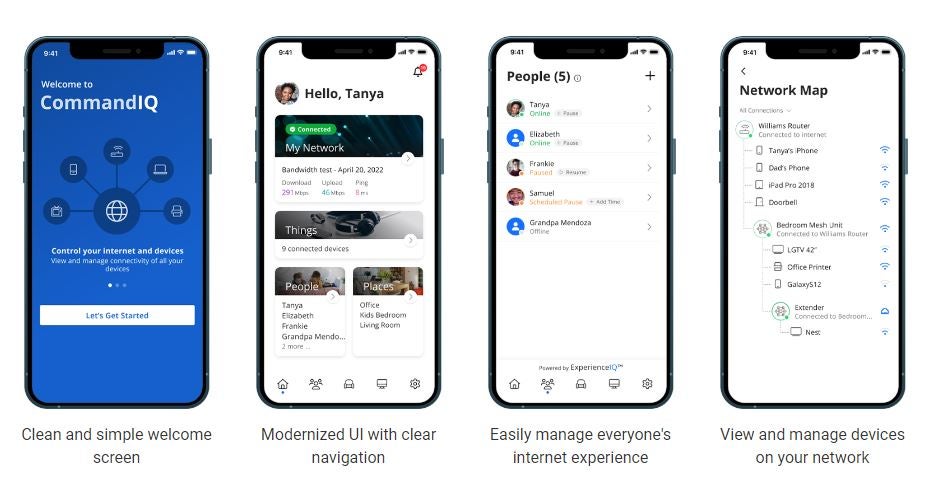 CommandIQ Resources
Browse this document to learn more about your CommandIQ mobile app.