Board of Directors
As a non-profit, consumer-owned cooperative, CVEC is governed by a member-elected board of directors. The board, which meets monthly, is responsible for helping to set guidelines for our operation, oversee the costs and spending at the cooperative, and to help plan our future direction.
CVEC's service area is divided into six nominating areas. Area meetings are held each year in the respective districts where the director's 3-year term has expired. A member is nominated from that area, then voted upon at the annual meeting. Our board is comprised of members just like you, who play active roles in the communities they serve.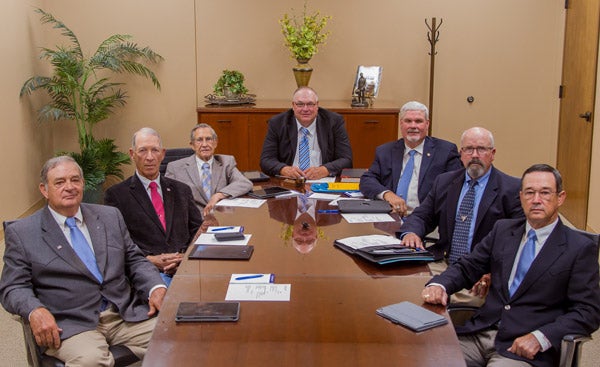 From left to right, Wayne Klattenhoff (Area 2), Tom Carter (Area 1), Frank Hoelscher (Area 5A), Jeff Copeland (Area 3), Daryl Schniers (Area 4), David Kempen (Area 5B), and Ralph Willberg (Area 6).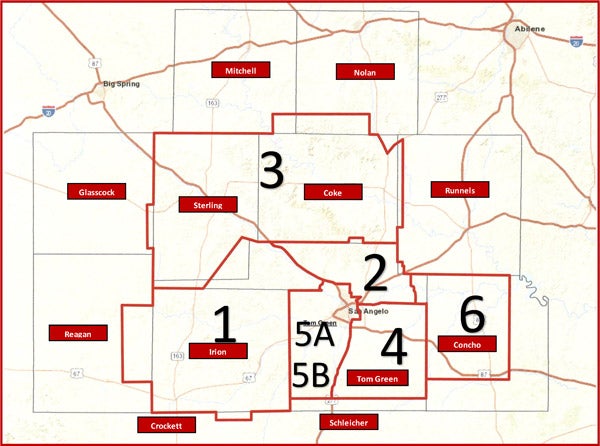 A seven-member Board of Directors leads the co-op. Our Board members, who are also members of the cooperative, are elected for three-year, rotating terms. CVEC's electric service area is divided into six districts. All of the districts are represented by one director except for District 5, a portion of Tom Green County, which is represented by two directors.